New chapter. less "shoulds."
it's time to take your life back
reclaim your voice.
embrace change.
build unshakable confidence.
You know the famous Elizabeth Gilbert quote "The only thing more unthinkable than leaving was staying; the only thing more impossible than staying was leaving," 
I'm here to help you through the unthinkable and the impossible. 
sometimes in life, we need a good crumble.
I'm here to walk beside you as you change your life
Most humans are naturally growth oriented. We seek improvement, change, growth and experience in life. Even when you know you desire it, change and growth might feel really hard to sustain. Or maybe you're not sure how to get going again after feeling stuck for a while. You might notice things like resistance, unhelpful patterns or beliefs, feelings like anxiety, shame, fear, or sadness, come up again and again. This is normal, but without the right tools, this can be the thing that stops and blocks you from being who you want to be, and creating a life you truly want.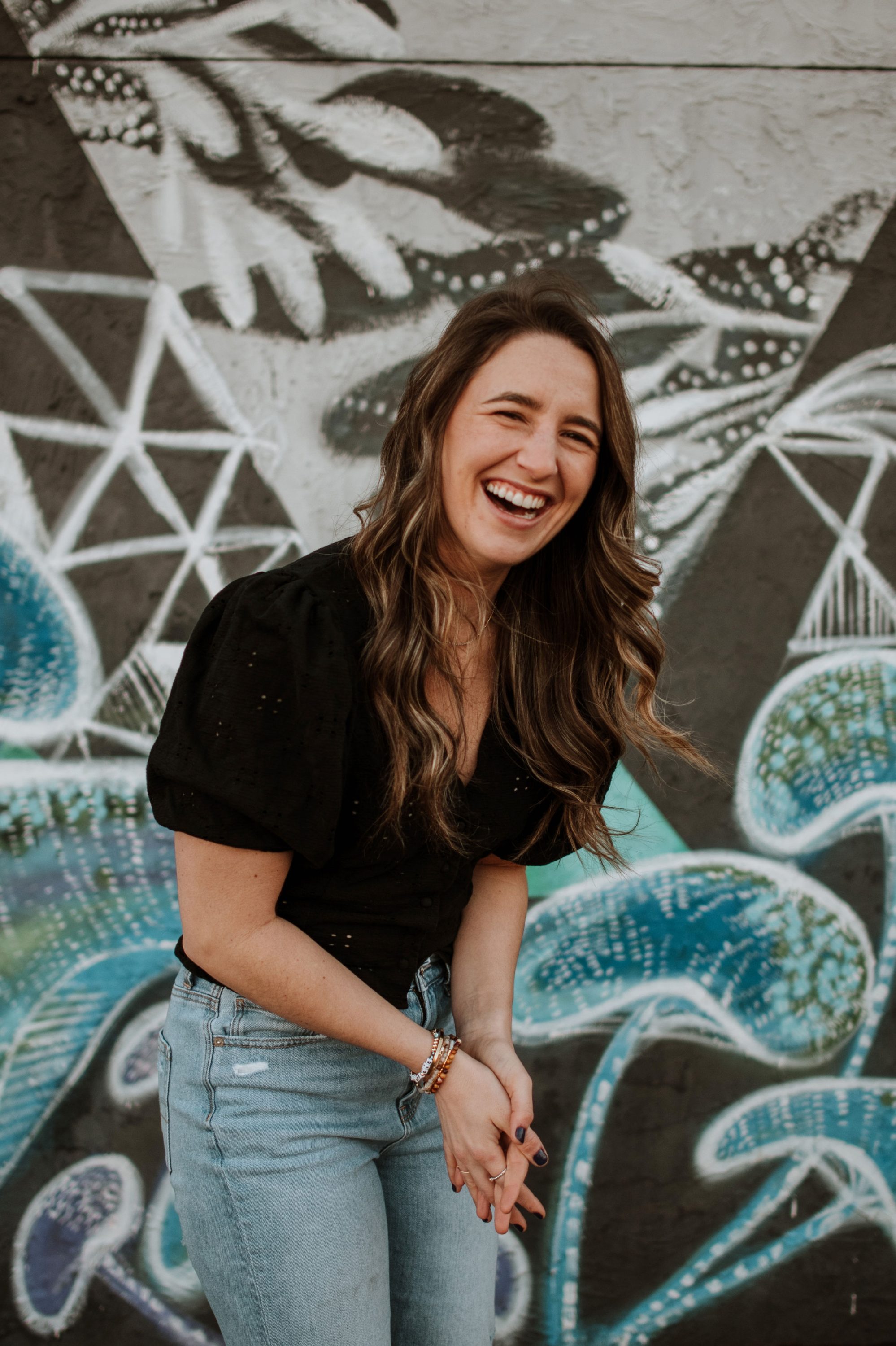 Learning the mental wellness practices to approach this from a place of compassion, self understanding, and aligned action is *KEY.* THEN you layer in the personal growth work.
The bridge between mental wellness and personal growth
It's where change is possible. Growth & acceptance becomes your norm. You see yourself and your life expand. You challenge yourself lovingly, and push out the edges of your comfort zone. You create the life you actually want to live.
We'll walk together to revolutionize your mental wellness and personal growth so that you can move from feeling anxious to embodied as you create the life you truly desire. Now is the time to step into your fullness, to explore the depths of who you are, to choose the life you want to lead.
Your trusted library of mental wellness and personal growth resources designed for millennials. Experience live monthly mental wellness workshops, challenges, and training with me plus access to a growing vault of valuable recordings and practices to build your mental wellness toolbox.
This self paced program is designed to help you step into true confidence, all while intentionally building the foundations of a life you love. Throughout 10 weeks, you'll learn and implement the tools and skills you need to navigate the ups and downs of life fully embodied in who you are.
Like many others, my passion behind this work started with my own journey. I'm committed to living intentionally and powerfully. Throughout my years of experience as a clinical therapist and a life coach, I've been guiding incredible humans through the inevitable ups and downs of life, fully embodying mental wellness, establishing their understanding of themselves and creating their version of a meaningful life.
Chelsea has changed my life in ways she'll never know.

She's the ultimate space-holder, the perfect-question asker, and a supportive mirror when you need a reminder of who you are and what you're capable of. I hope everyone (yes, *everyone*) gets a chance to work with this woman.

Mandy C.
She's incredible at what she does.

She's brilliant, intuitive, thoughtful, professional, creative, and kind. She helped guide me through a confusing and stressful chapter of my life by offering valuable guidance and concrete action items I could implement in my day-to-day life.

Hiba A.
I can't say enough good things about Chelsea and her coaching technique.

I left each individual session feeling seen, heard, and like a weight was lifted off my shoulders. Her insight is spot-on every single time, and her encouragement/advice is invaluable. I truly think Chelsea is the key to unlocking a new chapter of your life: One that feels positive, meaningful, and filled with opportunity.

Mindy D.
This is THE WORK.

In 6 months with Chelsea, I've been able to tap into my self-trust, worthiness, and autonomy, which has allowed me to grieve a heart-wrenching breakup, develop a deep sense of inner harmony, and build confidence to show up as my full, true self. I've gotten so, so much out of our sessions.

Mandy C.
Dive into your best version of you!
Find mental wellness trainings on building confidence, improving anxiety, getting unstuck, and so much more.