Welcome to my corner of the internet
Hey, hey!
I'm Chelsea Connors
It's non-negotiable to me to live intentionally. This means I put a good amount of thought into how I spend my time, where I pour my energy, the things/people I share life with, the everyday small joys, and the massive pursuits of a lifetime. I understand now that life is truly a beautiful mess. Cliche, but nonetheless, true.
If I'm honest, I didn't always feel this way. For a while, I thought I had to follow a straight and narrow path. I figured that if I checked enough boxes like going to college, getting a job, buying a house, following the traditional "rules of life," I would eventually hit this place of never ending happiness.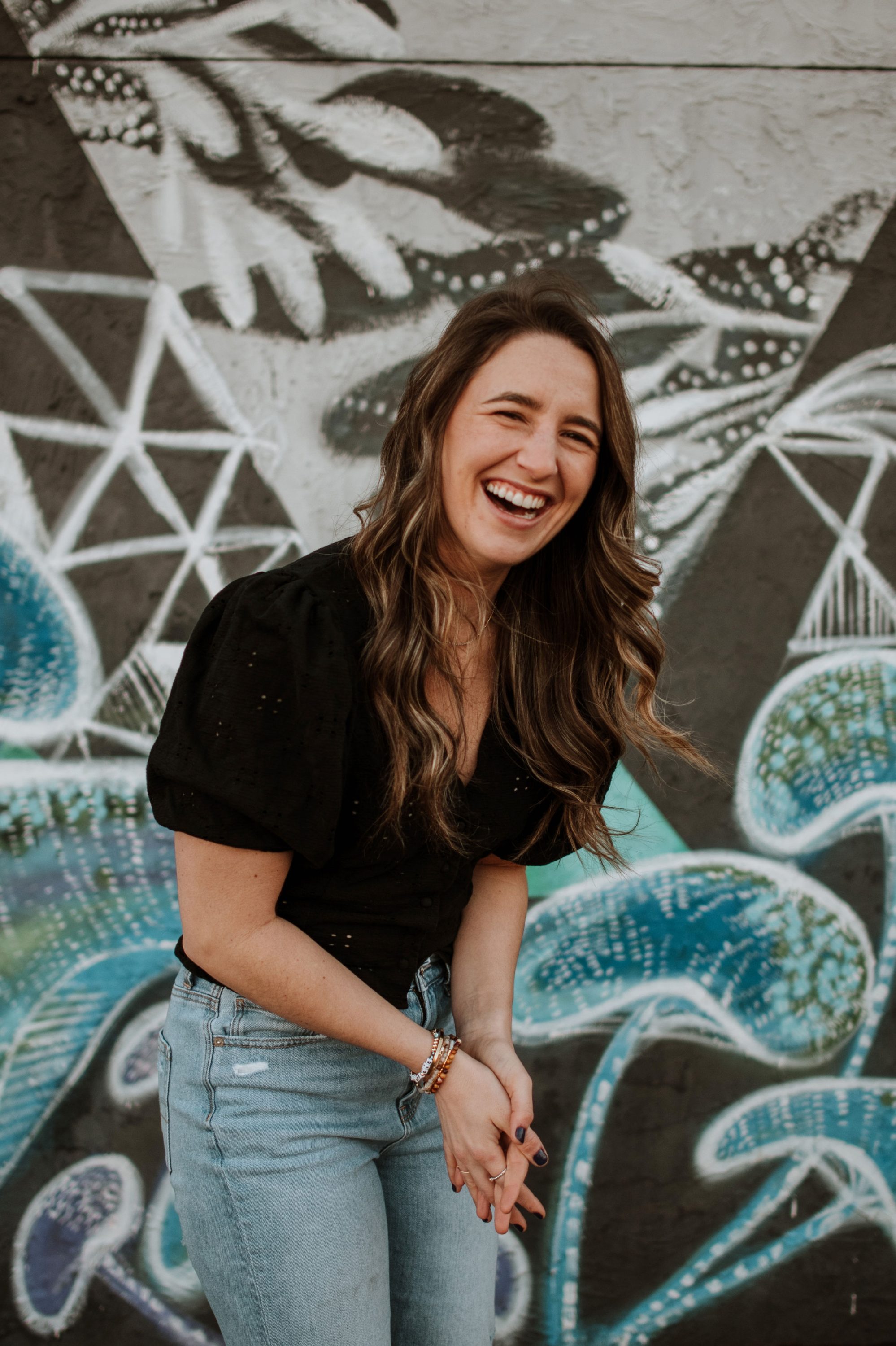 Much to my surprise, my early adult years taught me quite the opposite
I started college in a big city, thinking I'd become a corporate queen stomping the concrete jungle. I hated it. I felt so alone.

I transferred and completed college with a degree in something I knew I didn't want to pursue. This lead me to my own quarter life crisis where I landed in therapy, exploring what wasn't working, why I felt so anxious even though things were going well from the external world's perspective.

I experienced the deepest pain of my life so far when I unexpectedly lost one of my best friends in a car accident.

Suddenly my questions went from the seemingly mundane, to the wildly existential, big questions in life.

I "followed a boy" (my now husband) across the country, completely debunking my treasured identity as a "strong, independent woman."
I found that what matters most is living life on my own terms
Feeling fulfilled and intentional, having a big impact, connecting with incredible people, and savoring the journey of it all along the way. I found therapy for myself first. I quickly fell in love with it. I wanted to be able to understand and support people at a deep level. I trained to become a therapist. I worked in diverse settings for years.
And yet, I felt like something was missing, like there was space for MORE. I found coaching for myself first. Fell in love with it. I then got further training as a coach, and I haven't looked back.
It is my greatest joy and honor to dedicate my life to this work, the intricacies of the human experience, empowering people to become more of themselves, and riding the waves of the ups and downs along the way through all seasons of life.
Chelsea Connors, MS, NCC, BCC
I have a Master's Degree in Counseling from Johns Hopkins University and am registered as a National Certified Counselor (NCC). I worked in various clinical settings as a psychotherapist before finding coaching. I completed my Board Certified Coach (BCC) credential and have been operating my own coaching practice for 4+ years.
Coaching has been a method of self exploration, self understanding and growth that I have seen completely transform the life of so many. It's a beautiful balance of being and doing, exploring and taking action, accepting and transforming. If you're feeling called to live a meaningful life, transform your habits or redefine yourself completely, you have found the right place!
When discomfort becomes information, not your enemy. When awareness informs choice, not self judgment. When action is aligned with your deepest intentions, not the "shoulds" of the world. That is where you will find personal freedom.
Experience monthly mental wellness workshops, challenges, and training with me PLUS access to a growing vault of valuable recordings and practices to build your mental wellness toolbox.